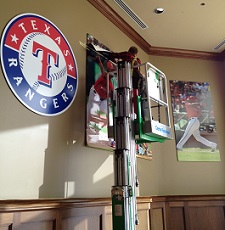 Metro Sign Center has been serving the DFW area since 1999, owned and operated by Kirk and Tammy Hollingsworth. Our dedication to the sign industry has allowed us to expand and implement the newest technologies available in the industry. We are dedicated to providing our customers with the highest quality products and professional services available by using the highest quality materials and providing exceptional workmanship.
We work one-on-one with each and every one of our clients to provide unparalleled individualized service. As every person is different so are the needs of every business. We are constantly seeking smarter ways to improve the way we do business in order to provide our clients with the best approach to support their project.
We believe delivering consistent honest service to our customers is the basic principle of our success. We deliver what we say we are going to deliver. We truly believe that each project deserves a high level of dedication. We consider our customers as partners and continually seek to find unique solutions to assure accurate and timely results.